Application fields
Power outlet means one or more than one circuit wiring can be inserted into the seat, Through which can be inserted into a variety of wiring ,easy to connect with other circuits. Power socket is to provide power for household and industrial electrical interface of electrical equipment. Also is electrical accessories used in the design of residential electrical and industrial electrical.
Products use a wide range, mainly used in household appliances, lighting lamps and lanterns, industrial machinery automation, electronics, instrumentation, communications, audio and video, medical devices etc. fields. Each country power outlet structure diagram is as follows: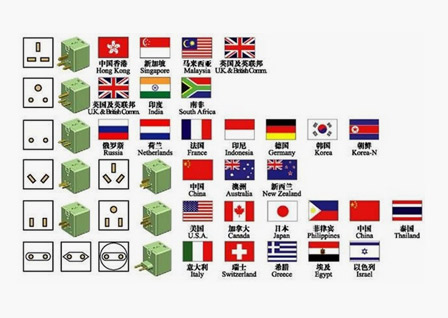 Terminal block introduce and application
Terminal block is a components used for electrical connection equipment. As a kind of passive components to the introduction of the current, voltage to PCB or relative electric/electrical equipment, their structure are compose of the terminal ontology,housing, screw or spring .
As a kind of electrical connection accessories, Terminal block is classified into the category of the connector in industrial. With the ever increase of the industrial automation and industrial control requirements more and more strict and precise, the dosage of the terminal gradually rise. Along with the development of the electronics industry, Terminal block used more and more widely and variety. The most popular used except PCB terminal block, we used hardware terminal block, nut terminal block, spring terminal block etc. Other common classification have WUK terminal block, European terminal block series, plug type terminal block series, transformer terminal block, Building wiring terminal block, barrier type terminal block series, spring type terminal block series, Rail mounted terminal block series, wall type terminal block series, photoelectric coupling type terminal block series etc.
Terminal block are widely used in industrial automation, instrumentation, elevator, electric power, rail transportation, new energy, lighting, communications, power, security, shipping, etc.
Terminal Block Classification Introduce